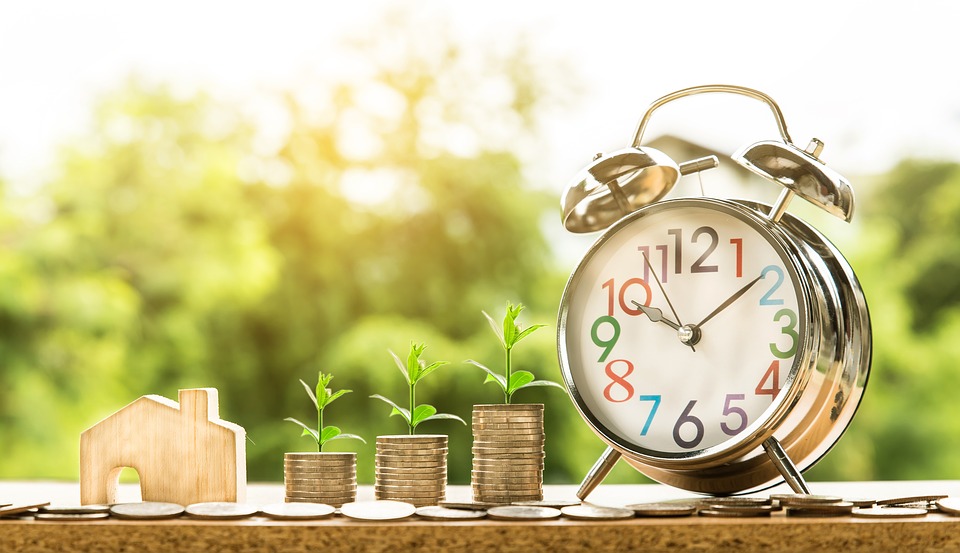 Blockchain technologies are disrupting the way we look at money and how banks will function in the future. This quote puts it very well:
'Bitcoin is going to do to banks what email did the post office and Amazon did to retail.'  Rick Falkvinge
Traditional banks are in a serious situation and if they do not adapt soon they will face extinction.
Bankera is one venture that has recognized this challenge and gap in the market and has created an innovative solution to the banking industry of the future.
But what exactly is Bankera?
What is Bankera?

Bankera is a digital bank for the future that integrates traditional and cryptocurrency related banking. It will be a one-stop-shop for all financial services.
Bankera is building a regulated bank for the blockchain era, which means that it will be a digital bank with traditional banking services (e.g. accepting deposits) and will support both cryptocurrencies and fiat currencies.
Since Bankera aims to be a progressive bank that operates in a future-proof way, it will utilise the blockchain to offers its services and cryptocurrencies will get first preference.
Their tagline 'Banking for the Blockchain era' explains it fully.
(If you are new to cryptocurrencies you can learn more through my introduction to bitcoin course on this link)
Bankera's Services
As a bank, Bankera's services will be broken down into three groups.
Payments

Bankera will provide its clients with payment accounts with personal individual international bank account numbers (IBAN), debit cards, interbank foreign exchange rates and payment processing.

All services will support both traditional fiat currencies like the Euro and US$ as well as cryptocurrencies such as Bitcoin, Ethereum, DASH, NEM, ERC20 compliant tokens and others.

As part of their long-term vision, Bankera plans to implement innovative solutions such as gross-domestic-product (GDP) linked currencies and the use of equity traded funds (ETF) as a substitute for money.

Loans and deposits

To be competitive Bankera will accept loans and deposits from its clients.

Current account deposits will receive interest just as savings accounts. Bankera will be able to give its clients higher interest rates due to proprietary information about borrowers' cash flow. This will mean that most loans will be given to business clients who use the payment processing solution and they will be charged high interest.

Investments

Investments will consist of low-cost investment products such as exchange-traded funds (ETFs), crypto-funds (a portfolio of various cryptocurrencies and crypto tokens) as well as robo advisory solutions for wealth management. Eventually, Bankera will offer investment banking services including financing corporate strategies of our business clients.

Where did Bankera come from?

Bankera is not a start-up but it is an operational fork of Spectro Coin

Spectro coin is a web-based bitcoin wallet and exchange provider.

It also provides a payment processing platform with 65,000 cards issued and has all the necessary IT infrastructure.

50 employees and more than 650,000 users (individuals and merchants) are part of Spectro coin.

Spectro Coin will continue to provide a solution for cryptocurrencies like Bitcoin debit cards, while Bankera will provide the banking services listed above.

Bankera will not have physical branches but it will issue payment cards that can be used at ATM's and also plans on partnering with retail providers of cash deposit and withdrawal services, and on developing such a network of retail agents in developing areas.

Bankera's wallets will initially cover 22 fiat currencies, including major currencies such as USD, EUR and GBP, and in addition will also support cryptocurrencies such as Bitcoin, Ethereum, DASH, NEM and others.

Furthermore, in order to facilitate the acceptance of cash payments via Bankera's gateway, Bankera will also provide businesses with extensions of its proprietary know-your-client (KYC) and fraud screening technologies, and offer incoming payments financing (as an alternative to invoice financing) or short-term finance products to bridge businesses' cash flow gaps.

Bankera's developments to date

Bankera is not yet operational as a bank but there are many developments that are happening in the background. These are some of the developments that have taken place to date:

Completed the development of IT infrastructure

The required IT infrastructure to facilitate payment processing and issue personal IBANs and payment cards has already been developed.

Pre-Initial Coin Offering has been Completed

10% of the tokens have been distributed to determine the price of the ICO. In total, 2.5bn BNK tokens have been sold for 25M EUR, making it one of the largest pre-ICOs ever. More than 16,000 contributors have participated in the pre-ICO.

I will explain the ICO below.

Wallet Capability Completed

Bankera has finished the development of its wallet capability that Supports Full Peer -to-Peer P2P transfers, mobile wallets. Now it has started membership application of the major payment networks such as card schemes and remittance networks.

Bankera is also applying for additional banking licenses in key jurisdictions so as to be able to handle a wide variety of fiat currencies and facilitate cross-border transactions.

Initial Coin Offering Started

Bankera started its ICO on November 27th at which will run until the end of February. 30% of the tokens will be distributed to solve the capital issue so that Bankera can be a successful bank for the blockchain era.

What is Bankera's ICO?

To obtain the capital necessary for implementing its vision, Bankera is currently running an ICO and issuing ERC20 tokens called Bankers (BNK). Bankers token holders will be entitled to receive pro-rata shares of 20% of Bankera's net transaction revenues in ETH on a weekly basis.

This means that if you contribute to the ICO you will get your share of the transactional revenue generated each week as commissions.

An Initial Coin Offering is a fundraising method in which new projects (Bankera) sell their underlying crypto tokens in exchange for bitcoin and ether. It's somewhat similar to an Initial Public Offering (IPO) in which investors purchase shares of a company.

The aim of the Bankera's ICO is to provide the capital that will enable Bankera, as a product, to develop a bank and to compete on equal terms with existing banks. Some of the money raised will be used in pursuing multiple licenses, which will allow them to offer instant cross-border transactions, payments and currency exchange at lower prices, as well as loans and investments.

So far over 40,000 participants have supported our ICO and that makes it the largest ICO by the contributor number! To date, over 47 million euros have been raised.

Most of the capital raised in the ICO will go towards satisfying capital adequacy requirement ratios and obtaining banking licenses in new jurisdictions.

How to Buy Bankera ICO

You can be part of this bank for the future by participating in the ICO. To do that you will need to open an account at SpectroCoin.com. You will then need to fund your wallet so that you buy the tokens.

You can use fiat and cryptocurrencies to buy the tokens. You can use cryptos such as (DASH, BTC, ETH, XEM) and fiat such as (EUR, USD, GBP, and many other) currencies.

The good thing is that there is no minimum BNK purchase during the ICO so everyone is welcome!

How can I make money with Bankera?

20% of the net transactional revenue share is paid weekly to BNK token holders. You can find detailed summaries of each weekly commission on the Bankera our blog!

This 20% will be distributed proportionally meaning that the more tokens you have, the more you get.

Also, BNK tokens will be accepted as payment for Bankera services at a discounted rate. For example, you will be able to cover your monthly card fees with your BNKs.